Chemistry for everyone…
CHM 113/114 is a course for non-science majors to learn and use chemistry in their everyday lives…in the kitchen.
---
You can find the 2020 summer course at this link. The course is publicly browse-able, but only enrolled students can complete or submit work.
---
The Science of Cooking
This course spawned a book in collaboration with Dr. Joseph Provost, Dr. Brenda Kelly and Dr. Mark Wallert.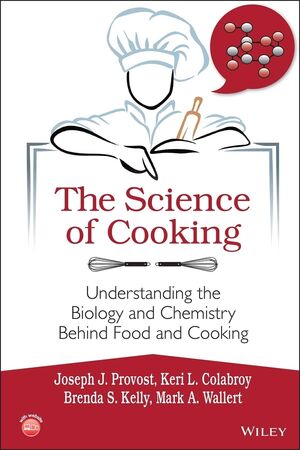 And you can see excerpts from the book here.
The course is running for the fifth time in spring 2017, and an online version will debut in summer 2017. CHM 114 has been featured in a two newspaper articles in the Morning Call and the Philadelphia Inquirer and a radio interview with a local NPR station.
Videos